2012 B-47 Tucson Reunion

by Bob Zambenini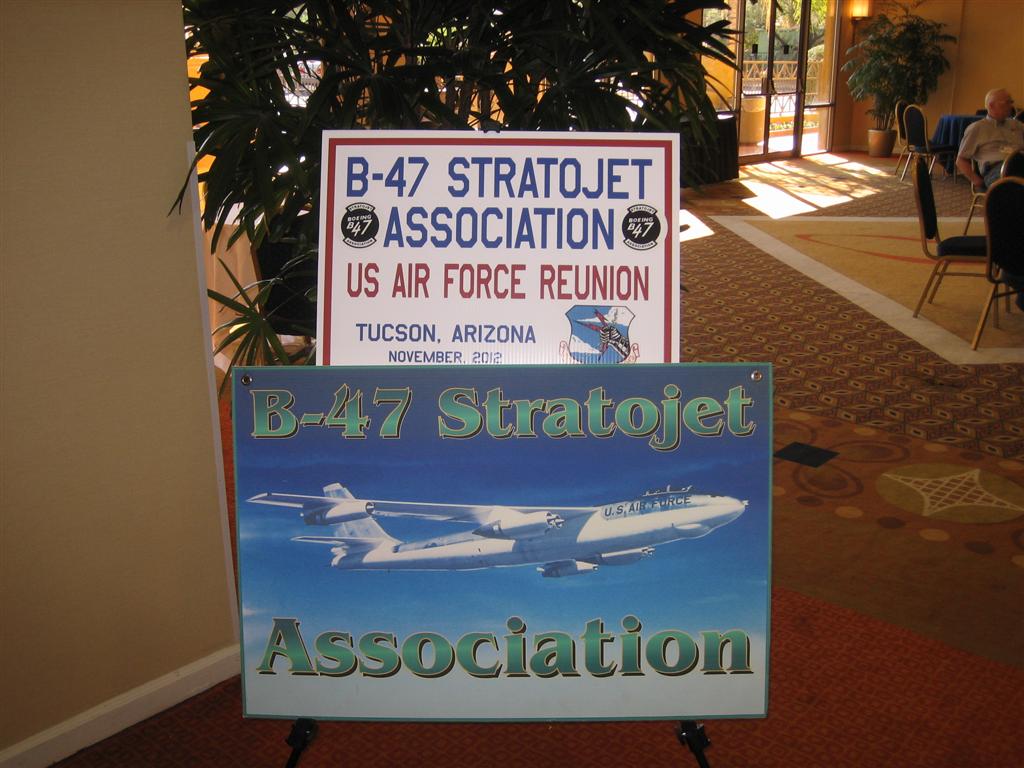 The B-47 Association 2012 reunion was held in Tucson AZ, November 1-4, 2012.

The program included a tour of the USAF Aerospace Maintenance And Regeneration Center 'Boneyard' and Pima Air and Space Museum. The Saturday program included a 'Hey Chief' program, put on by crew chiefs, and a Powerpoint photo show from the photo archives of our president, Alex Alexander.

The Saturday night banquet featured Colonel Jim Obenauf. Years ago Lt. Obenauf accomplished one of the most complex feats in the entire history of the B-47. He was a copilot on a night mission. After an explosion, the Aircraft Commander ordered a bail out. The canopy blew off, but the ejection seats did not fire. The Aircraft Commander bailed out through the Navigator hatch, after the Navigator ejected. Lt. Obenauf saw the Instructor Navigator laying unconscious and went back to his seat. At high altitude, with no canopy, he proceeded to decend. After some time, he made radio contact. While nearly blinded, he managed to land the airplane back at Dyess AFB, and save his and the Instructor Navigator's life.

A few photos follow: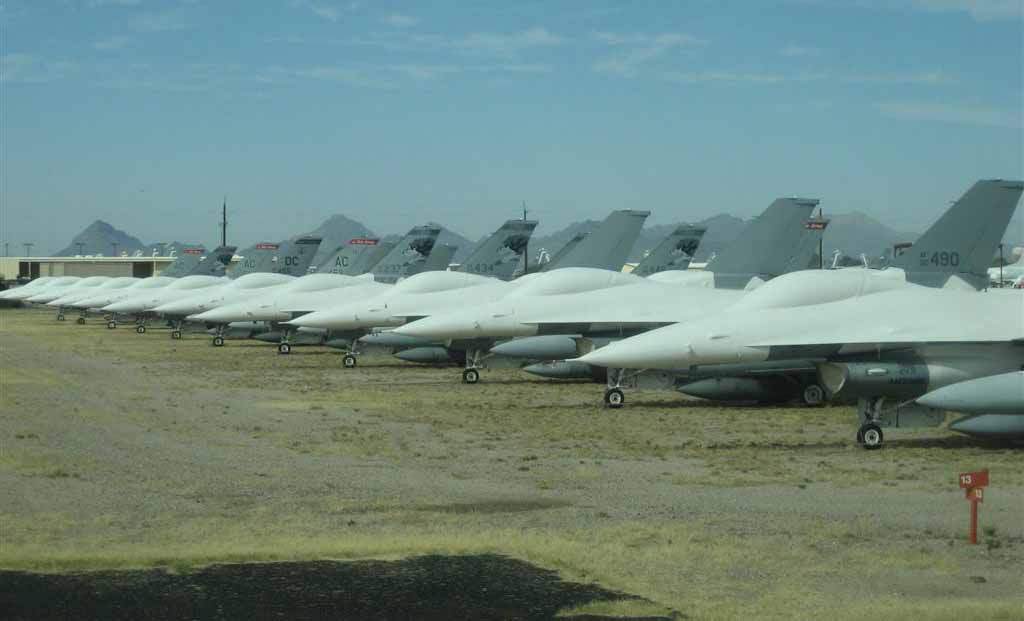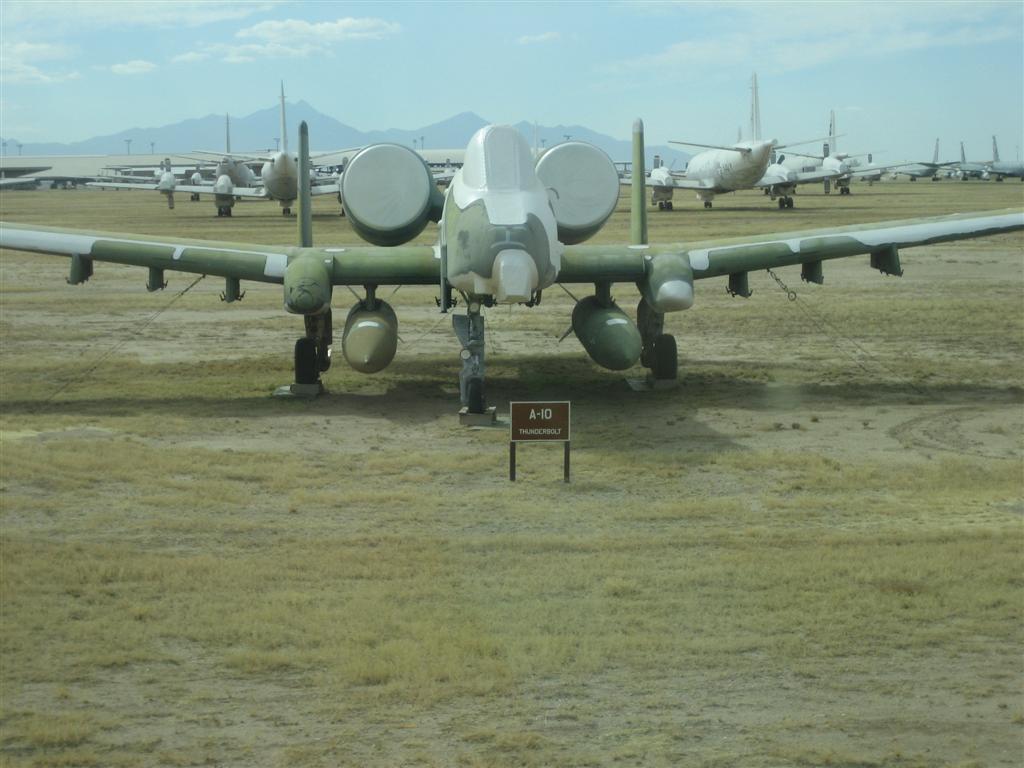 At the Boneyard, there are over 4000 aircraft in storage, including F-16s, F-4s, F-15s, KC-135s and A-10s, among others. These can be restored to duty if needed. After aircraft are not needed, parts are removed upon request. After a period of time they are scraped.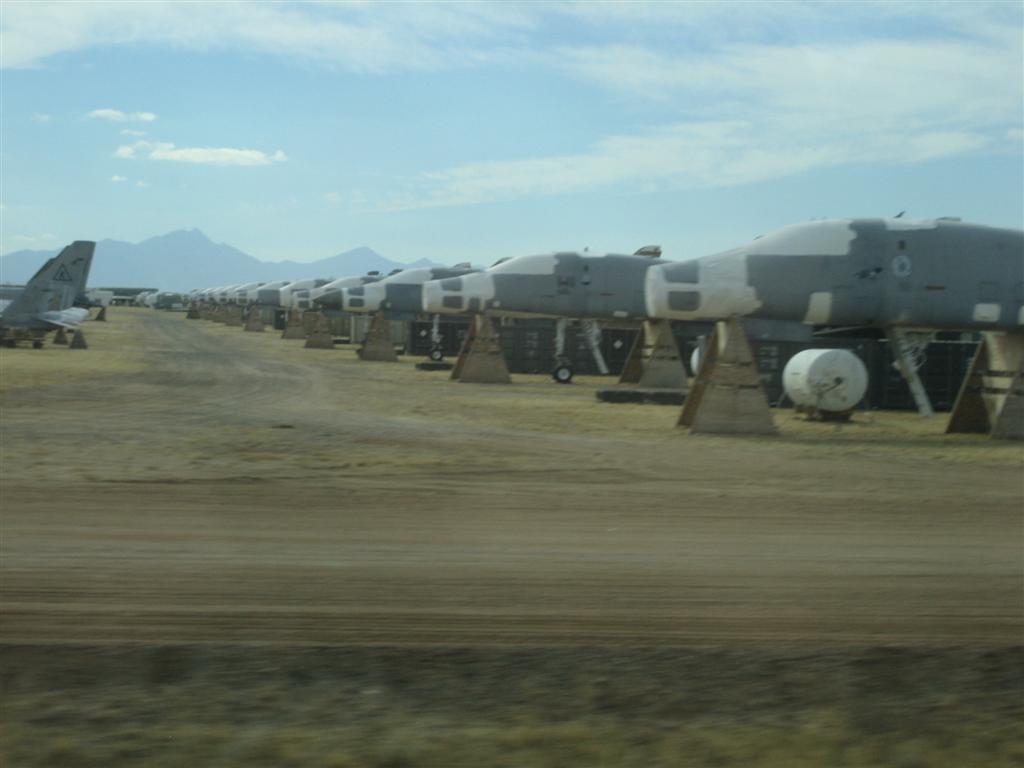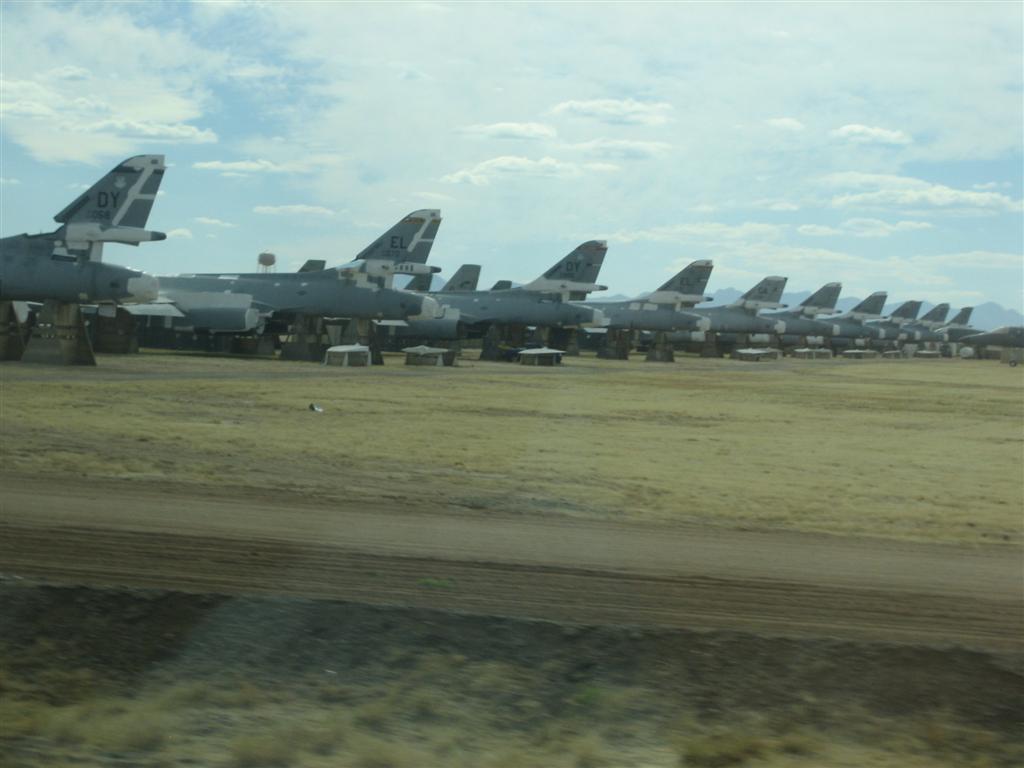 It brought a tear to my eye to see some newly arrived B-1s being stored.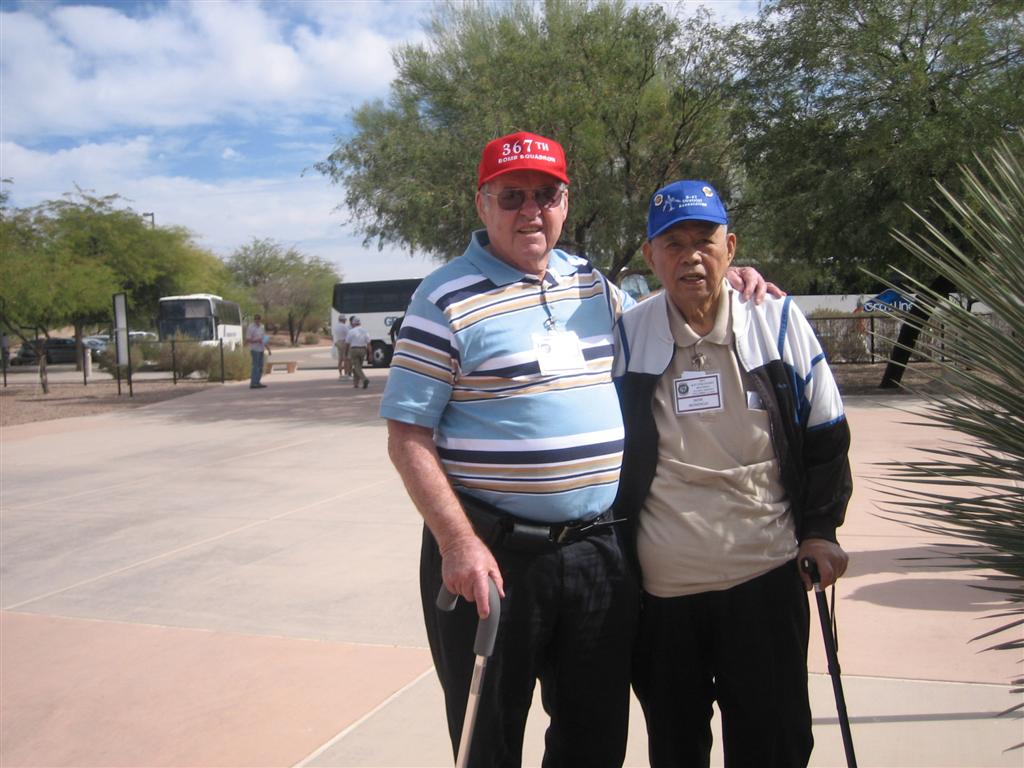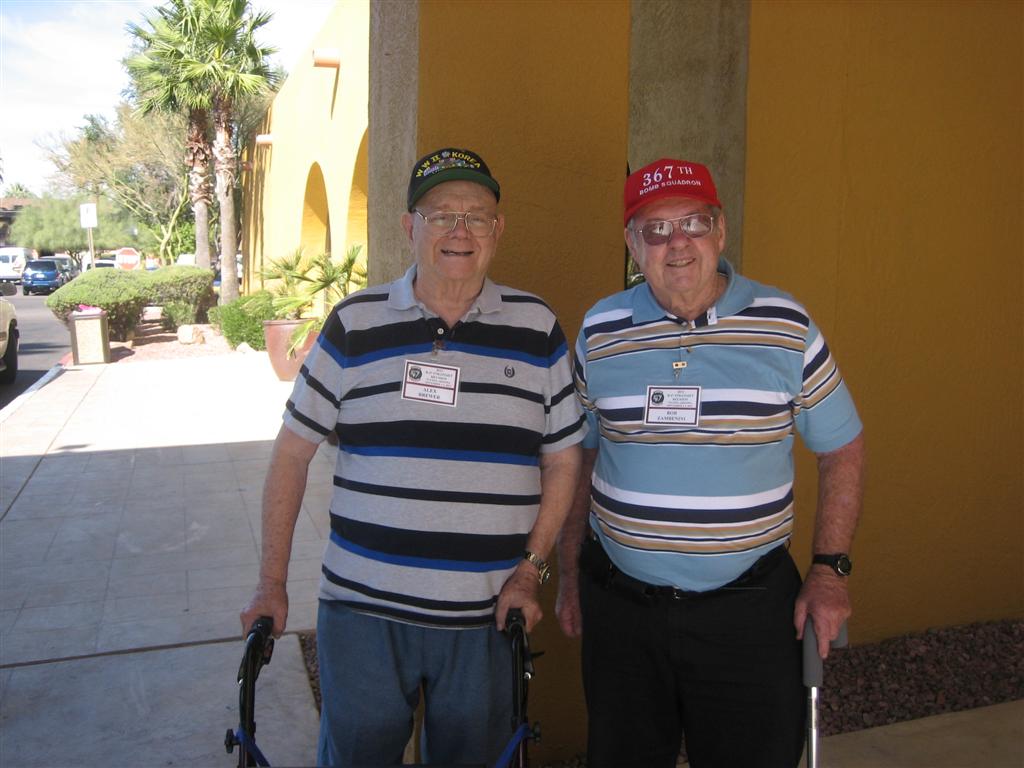 I met again with Navigator Classmate 54-03, Dom Domingo (L), and with with an old 367 Bomb Sq. buddy, Alex Brewer (r).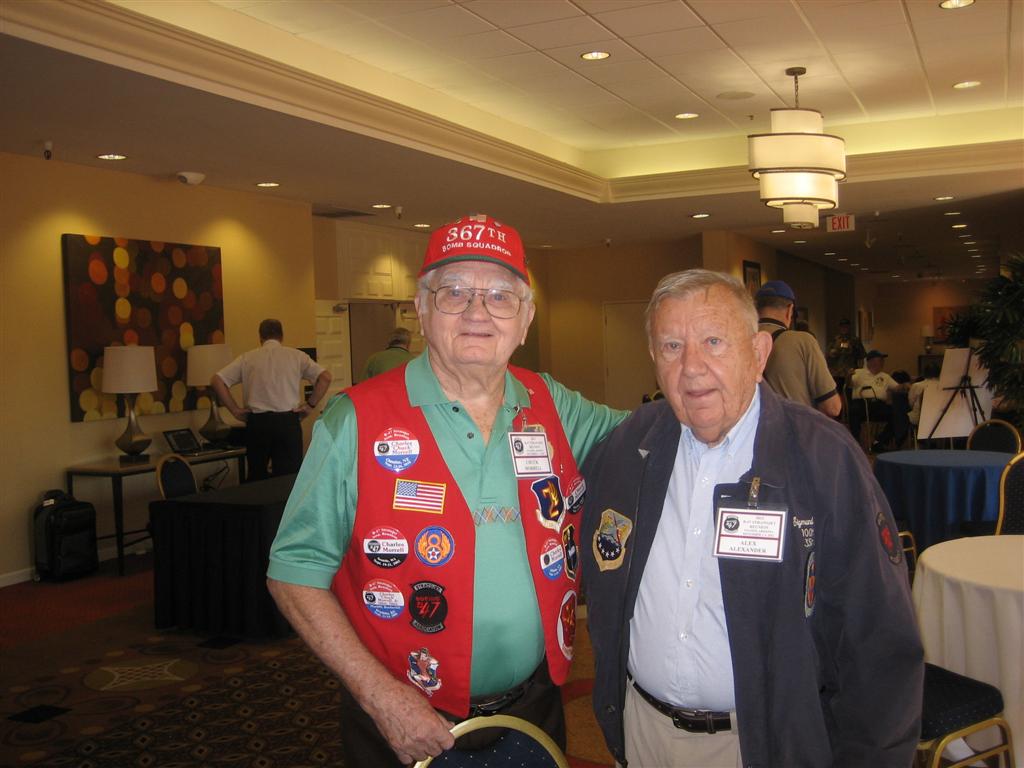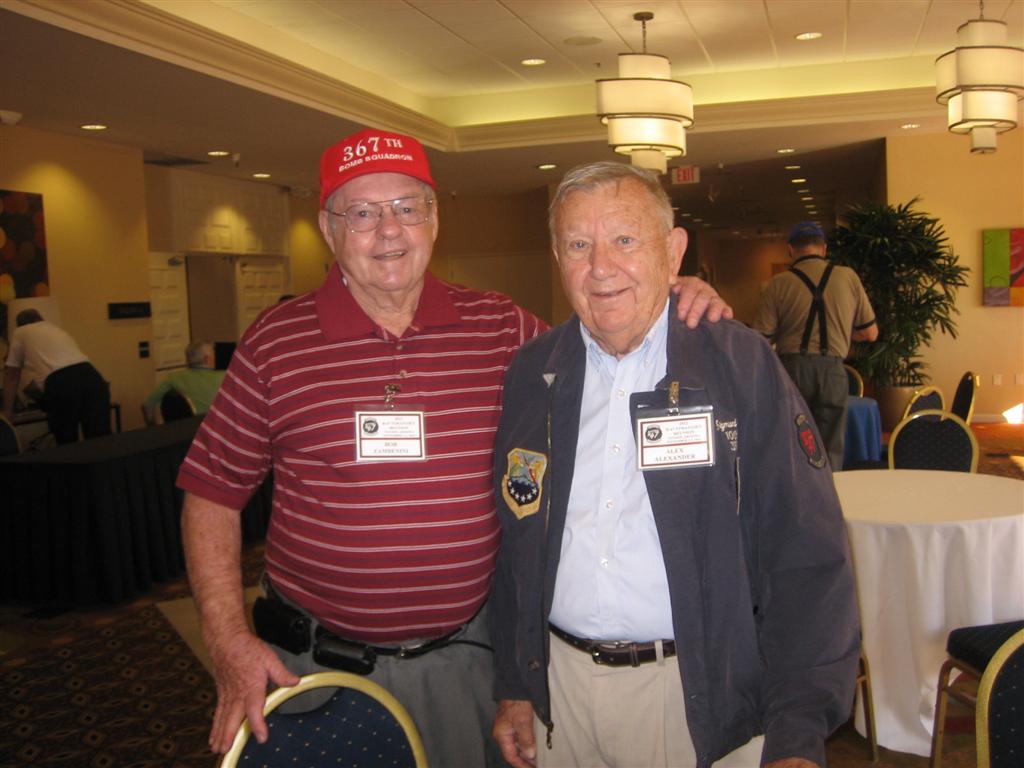 Chuck Morrell, 367th Bomb Squadron and Sigmund "Alex" Alexander, Association President (L) and long time friend Alex Alexander, dating back to when Alex was president of the Air Force Navigators Association (R).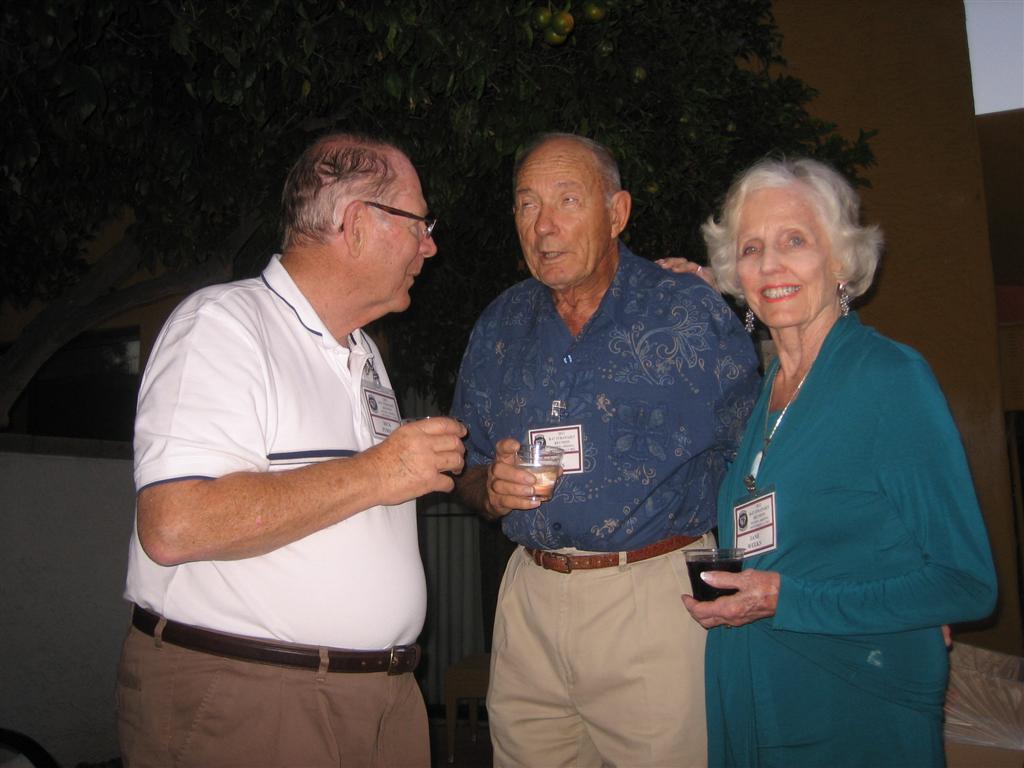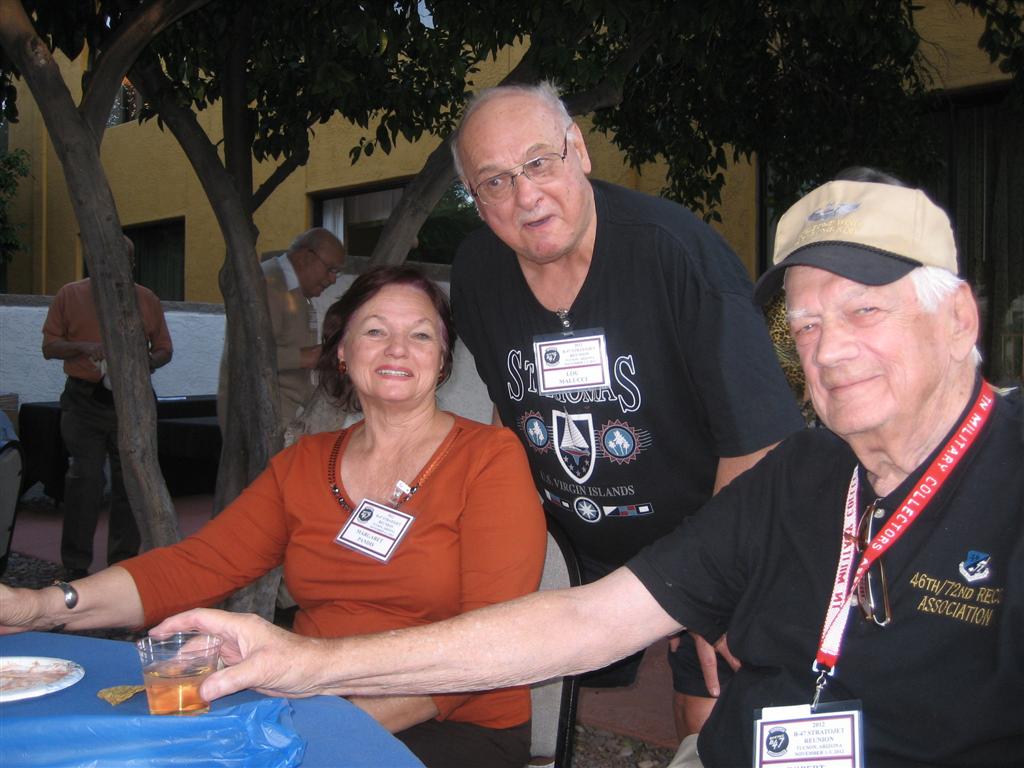 Dick Purdum, 306 Bomb Wing, with Al and Jane Weeks, 368 Bomb Squadron (L) and Lou Malucci,standing, with Margaret and Robert Pandis (R). Lou Malucci is the author of the book "B47: Stratojet".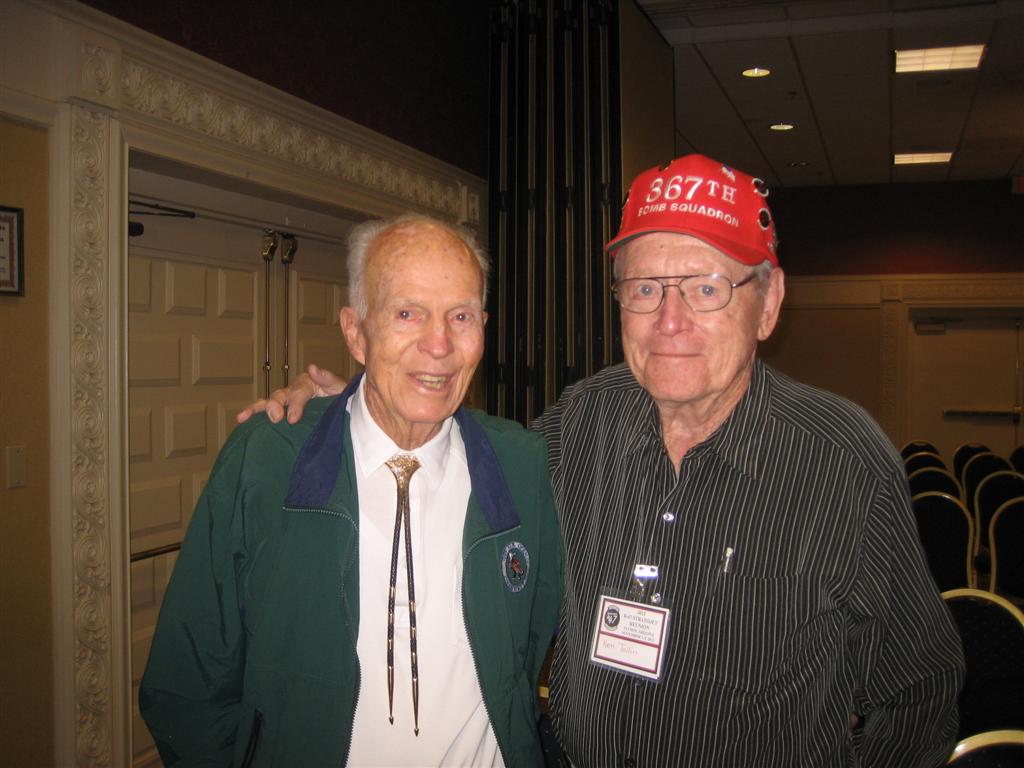 367 Bomb Sq. members Ruf Livingston, left, and Ken Tolin. Ruf Livingston was one of the very first Aircraft Commanders to be checked out in the B-47.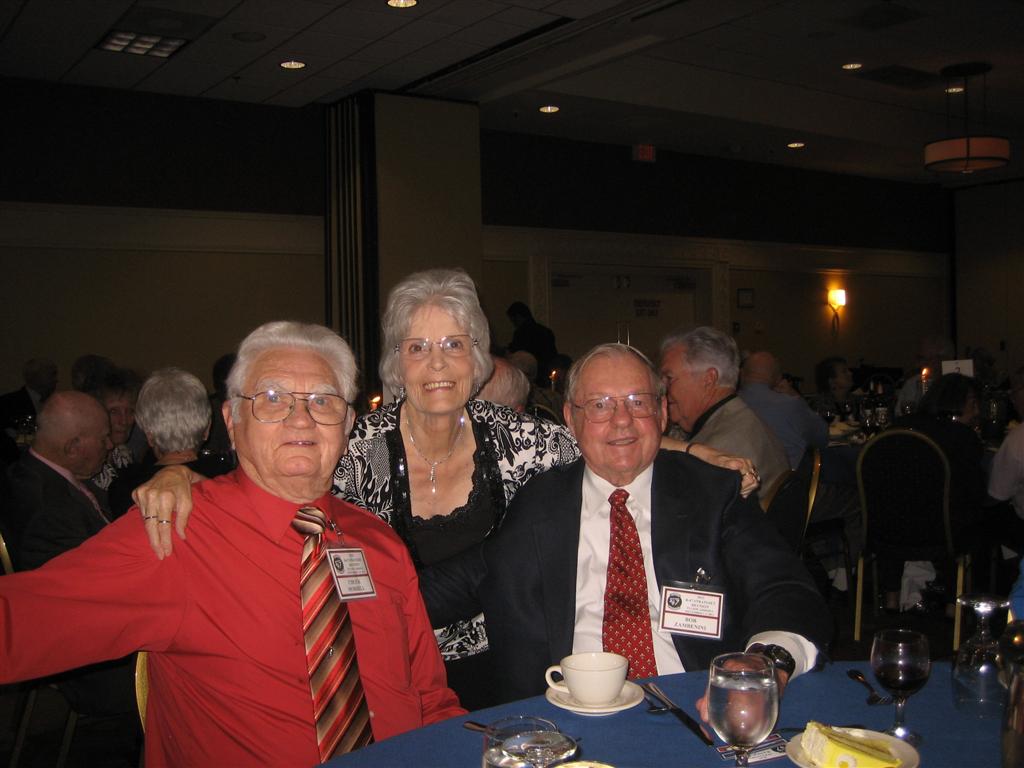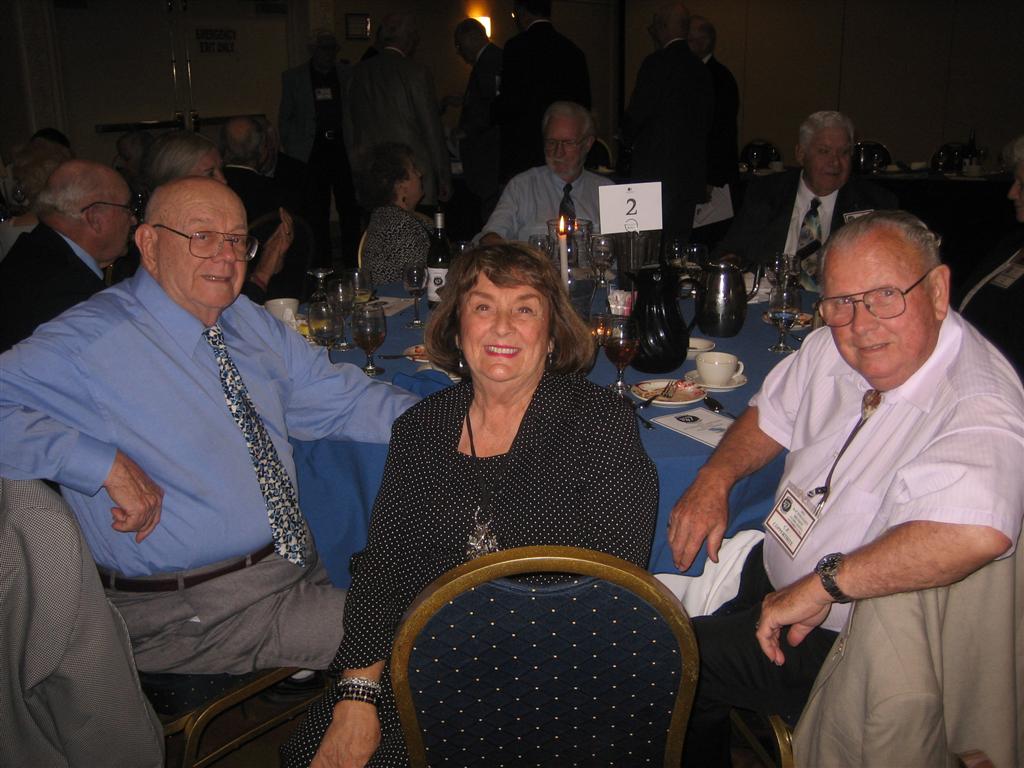 Chuck and Margaret Morrell (L). Right photo, Alex Brewer on left with C.P. Copperthite on right with Mrs. Copperthite in center. C.P. Copperthite and I were in the same preflight class at Lackland AFB in January 1953 and had not seen each other since.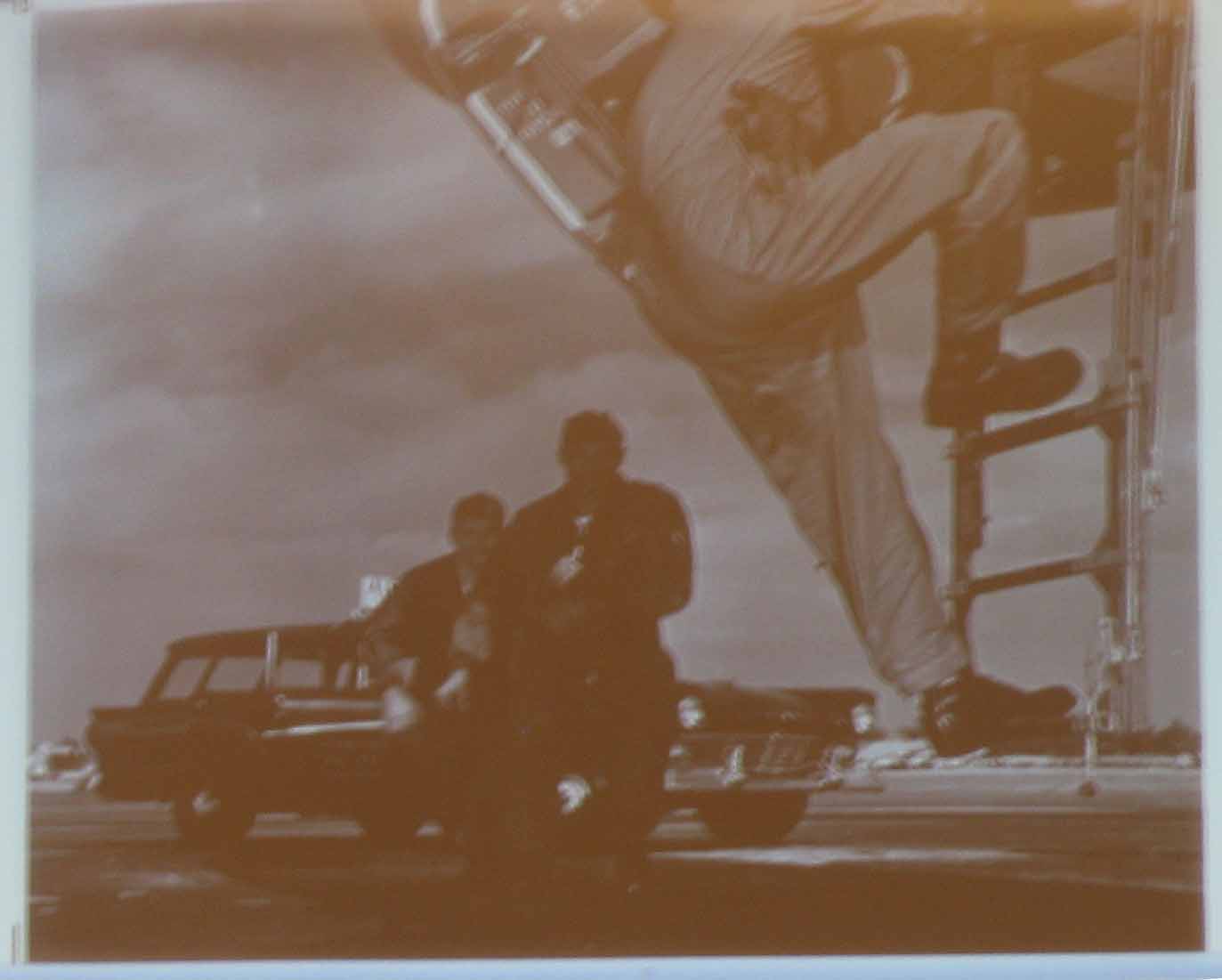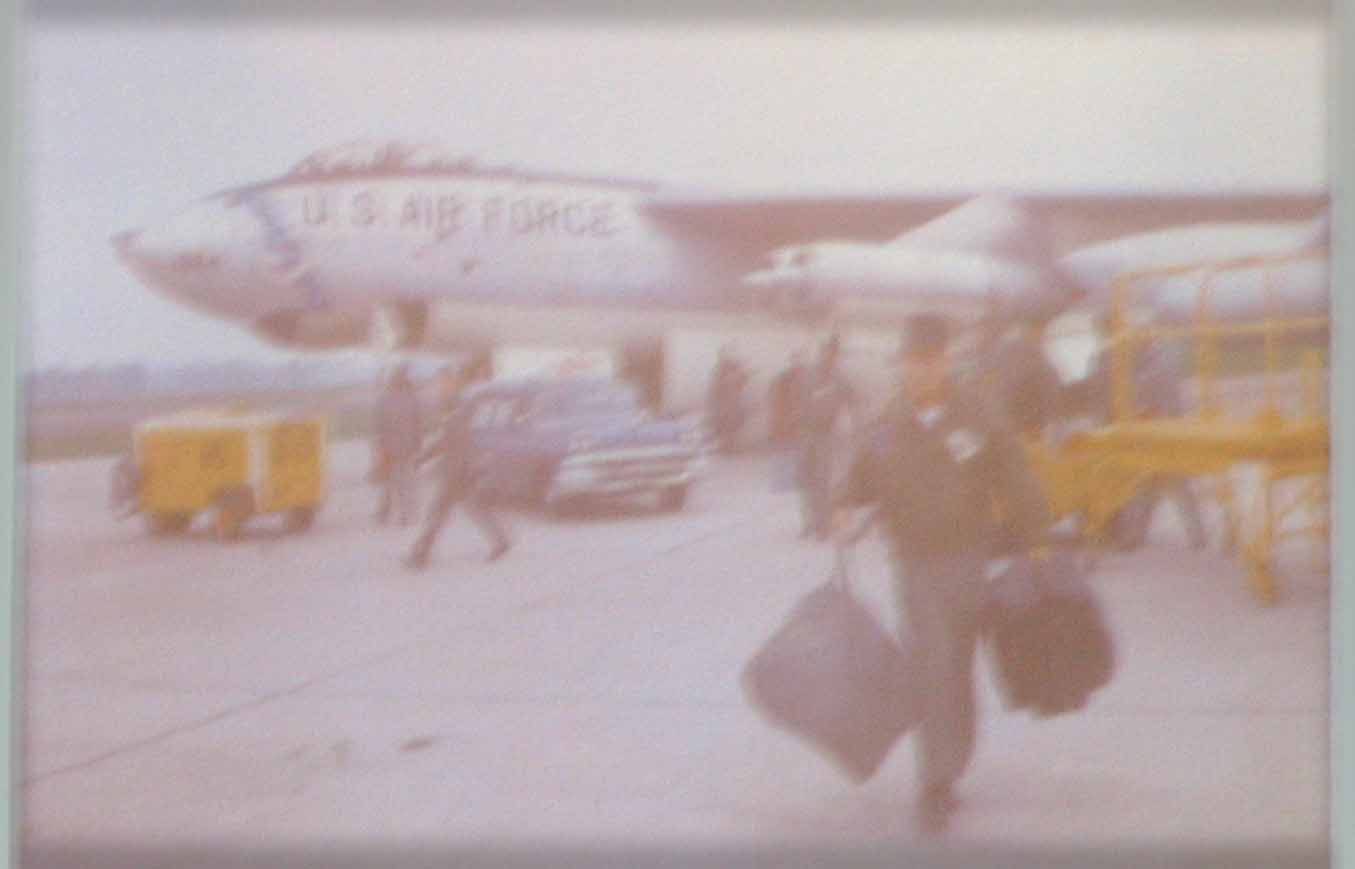 A couple of images from one of the presentations brought back memories of years on full alert. Left shows responding to a claxton horn alert and how we could 'fly' up the ladder. Maybe that is one of the reasons many members showed up at this reunion with canes and walkers. Right shows the change over with one crew exiting and another loading and cocking the airplane.
A great time was had by all. The next reunion will be held in 2014 in Destin Florida, near Eglin AFB.