Monthly Camera Club Showings
Subject for April 2002 is wildflowers. This is a bit early as the wildflower season is just starting in mid-April. Also, with lack of rain this winter, wildflowers are practically non-existant. With a short trip midway up the California coast, a few opportunities were found: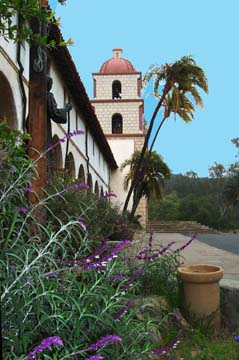 Mission at Santa Barbara is one of the most colorful of all California missions.
---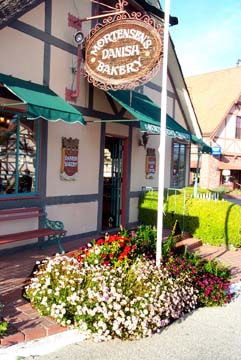 Solvang, a Danish village, always has flowers around in planters.
---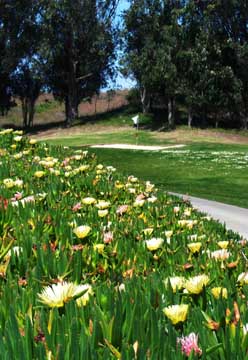 Ice Plant is in abundance up the coastal areas. Vandenberg Air Force Base Golf Course has an ample supply.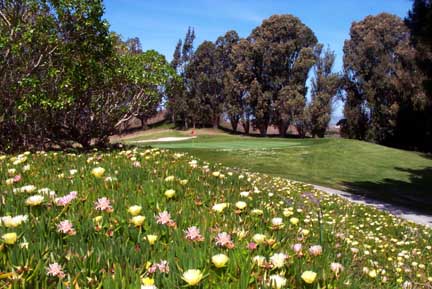 ---
---
Return to Zambenini Homepage