Zambenini Family Reunion---Christmas 2001
Jim and Sheila Hosted Our Family Get-to-gether in Santa Rosa California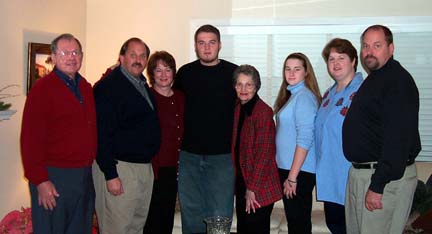 Bob, Jim and Sheila, John Robert, Joyce, Audrey, Pam and John. Our first get-to-gether in some time. Jim and Sheila hosted us in their recently remodeled home. John and family flew out from Dayton OH and spent a couple of days in San Francisco before joining us.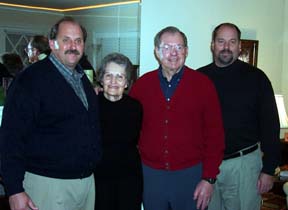 Bob, Joyce and boys.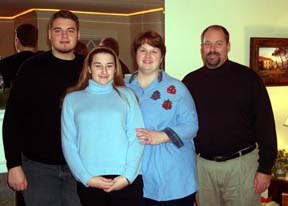 The Ohio Zs.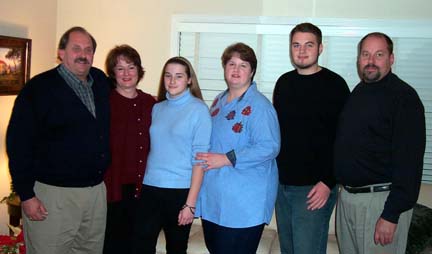 Jim and Sheila with John's family.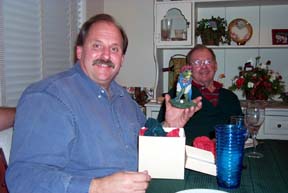 The Sheila's gag gift was passed on to Jim by surprise. The Frog now has the Mr. T look with chains.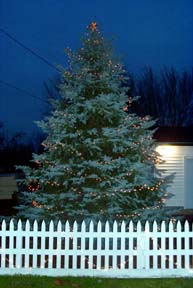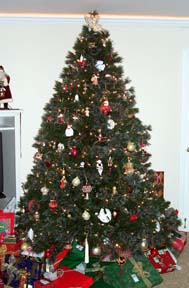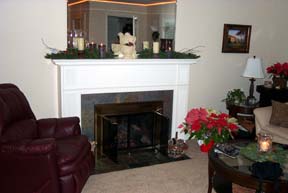 Jim's outdoor tree and Sheila's beautiful living room tree. At right is their fireplace redone by Jim's with a slate facing and hearth.
---
And then came Christmas morning!!!!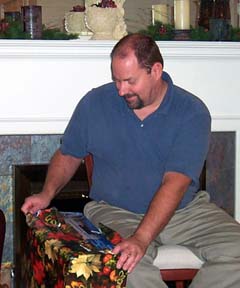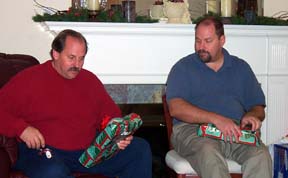 John got the DVD/VCR and at right, just like old times, identical packages for the boys.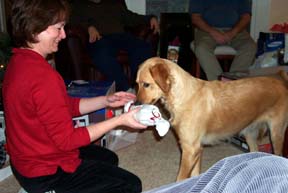 Sarah carefully checks over her package before opening.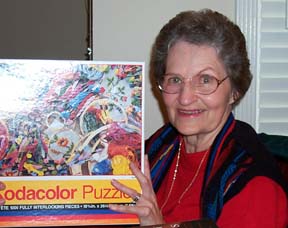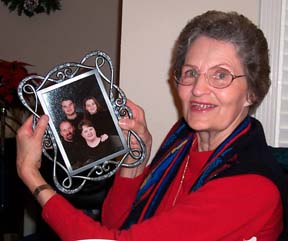 Joyce has another puzzle to work down the road if Bob drives carefully and a prized family photo.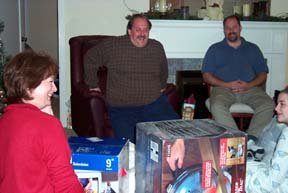 Sheila and Audrey had carefully planned, and kept Jim's gift of a laser mitre saw camoflouged as a gift to Audrey, so it would be a big surprise to Jim.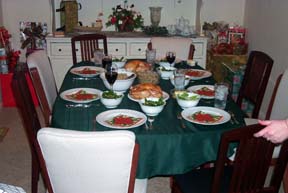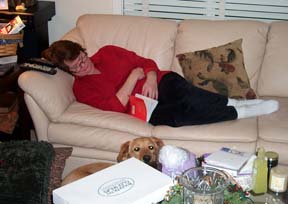 Sheila did a fantastic job with all our meals and hosting us. At right, Sheila takes a well deserved break after Christmas dinner!!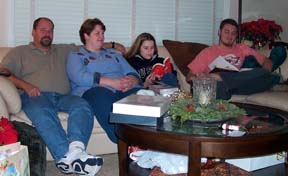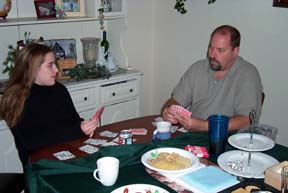 The Ohio Zs kick back on vacation.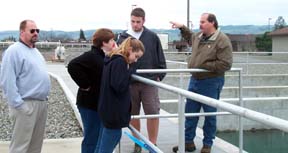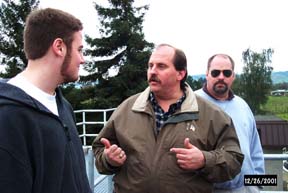 Day after Christmas Jim conducted a tour of his Sonoma Wastewater Treatment Plant.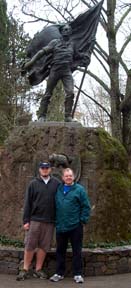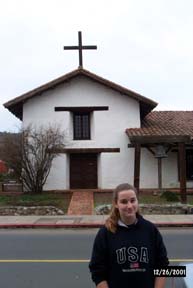 John Robert and Bob in Sonoma Square Park and Audrey at the Sonoma California Mission.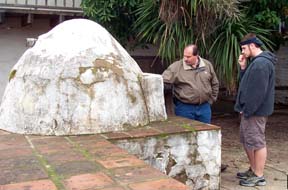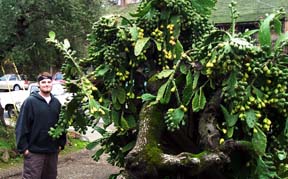 Jim explains outdoor oven at Sonoma Mission and John Robert with cactus outside the Mission.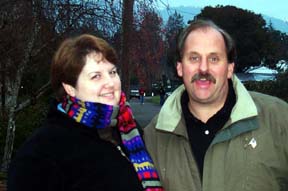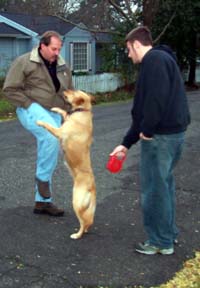 Pam and Jim and at right Sarah perfoms.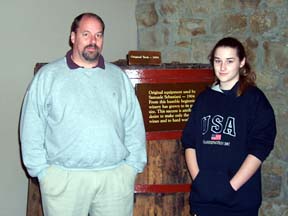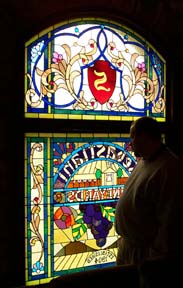 Visit to Sebastiani Winery in Sonoma.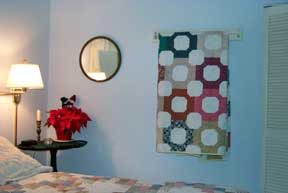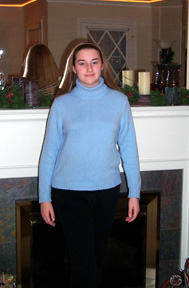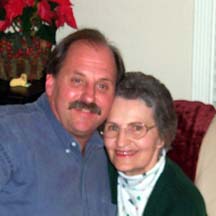 Uncle Bill and Aunt Millie's quilt in Jim and Sheila's guest bedroom. Audrey at fireplace. Jim and Mom.
The end of a great Christmas reunion. Mom and Dad went on down the highway in their motorhome, John and family returned to Dayton and Jim and Sheila and Sarah are recovering.
---
Return to Zambenini Homepage