</P>
Golf at St. Andrews
Next stop was the town of Elie, south of St. Andrews. Gordon Davidson, manager of the Victoria, arranged a golf game at the local Elie Club. It was a nice course set along the sea side and most interesting layout.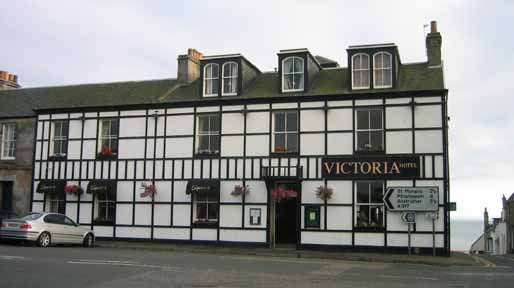 Elie was a friendly small town. Just behind the hotel was the Elie harbor, shown at low tide.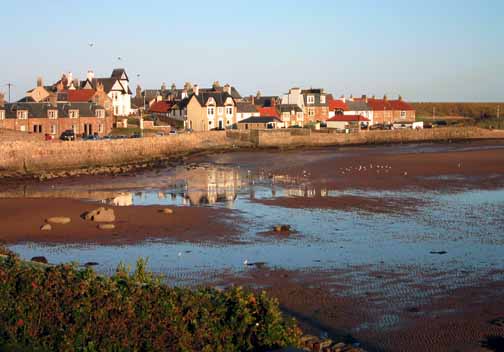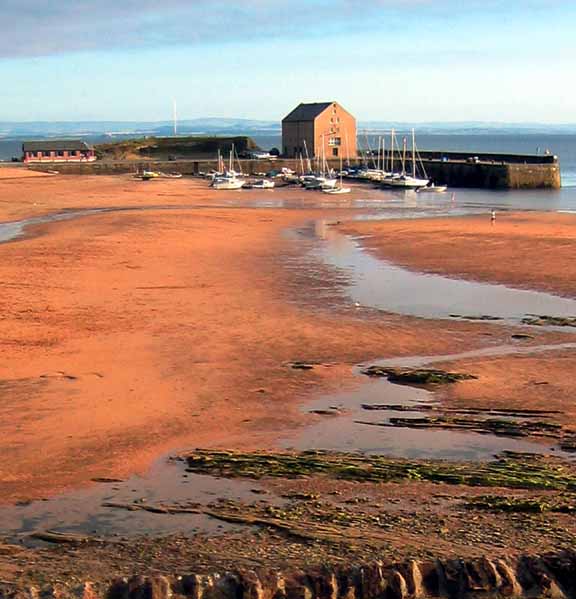 >

---
The Old Course at St. Andrews was being used to make a new movie, Bobby Jones: A Stroke of Genius.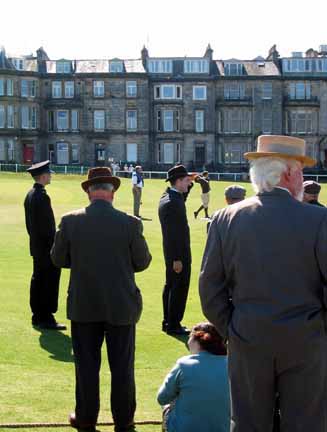 Playing the Old Course was as awesome as anticipated. Left below is going home on the Road Hole, Number 17, a dogleg around the old hotel. Crossing Swilcan Bridge going up 18 is one of the world's great photo opportunities.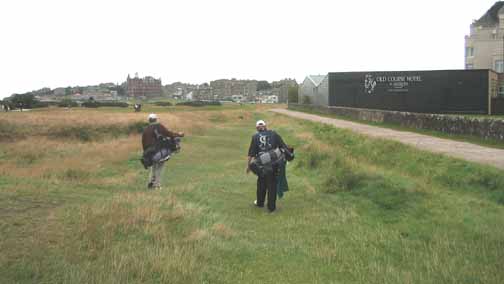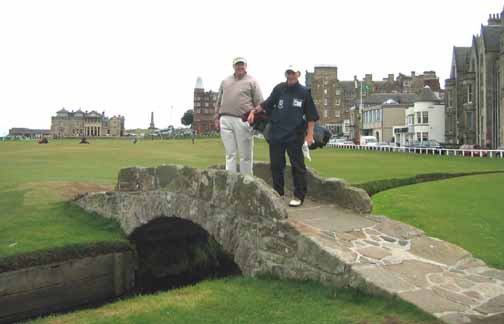 Next day was spent playing the New Course, which opened in 1895. A friendly gent, Donald, from the London area, was vacationing and looking for a game. We played as a twosome and had a great day.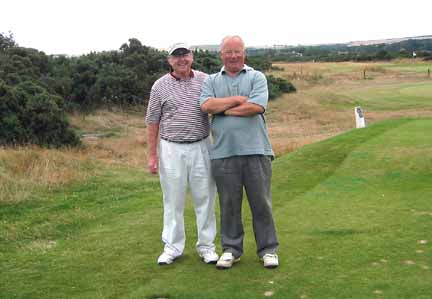 In addition to great golf courses at St. Andrews, the town is quaint and colorful.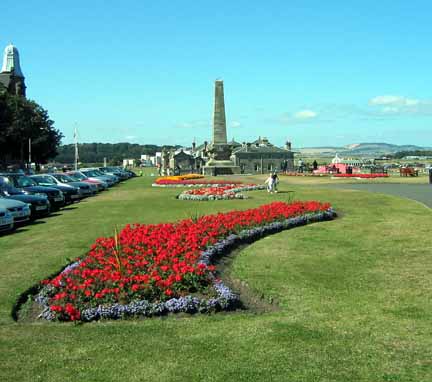 ---
Continue on to final days of Scotland tour
Return to main Scotland 2003 menu
Return to Zambenini Homepage