B-47 Stratojet Association September 2004
B-47 Stratojet Association Reunion was held in Dayton OH September 23 to 26, 2004. The event had a record attendance of over 300. The 367th Bomb Squadron of the 306th Bomb Wing also had a record turnout. Our Crew S-92 was one of the full crews with all three crewmember in attendance.
Reunion included ample time for renewing friendships, attending three evening dinner functions and Saturday seminars. Also tours of local area were well attended.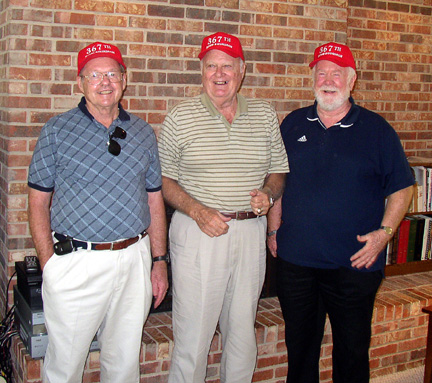 Crew S-92 show above left in about 1958. Left to right, Lt. Jack Schofield, Major Bob Zambenini and Lt. Col. Paul Monroe. Right photo of S-92 at Dayton Reunion.

Click here to see additional photos of the Reunion




---